Combined Manicure
Well-groomed hands are an adornment to one's appearance, a testament to neatness, the ability to take care of oneself, and a sense of style. Combined manicure, incorporating various techniques, offers the opportunity to possess hands that exude confidence and command respect from those around you.
Advantages of a Comprehensive Approach
Unlike daily at-home care, which our fingers require, periodic visits to the salon are still necessary. Here, attention will be given to all areas, ensuring health and complete, safe care.
The expertise of our masters, ensuring consistently high service, state-of-the-art equipment, and exclusive cosmetics, all provide access to the premium beauty industry.
Book for combined manicure
Individual Approach in Every Case
At PIED-DE-POULE, we advocate for a non-template approach in creating an image. This means that any service will be tailored to your requirements and taking into account the specifics of your physiology, style, and preferences.
Fingers are different for different people. Nail shape, cuticle coarseness, sensitivity, habits - all of these factors must be taken into account by the master to ensure that you leave the salon completely satisfied with the service provided. This is our main task.
We have attentive and experienced professionals in their field working with us, who begin the session with a consultation, detailed diagnostics, and conclude with personally tailored care advice for you.
Safety and Modern Equipment
Trimming manicure, which is included in the combined one, involves the use of mechanical tools. We guarantee their sterility, as well as the complete hygienic nature of the entire procedure.
all accessories are disinfected
washed by hand with special means
sterilized in a hot oven
packaged in a craft bag, which is opened in front of you
The specialist also uses advanced models of specialized equipment and a whole range of attachments, from the cutter to the polisher - they eliminate trauma and contact with cutting elements.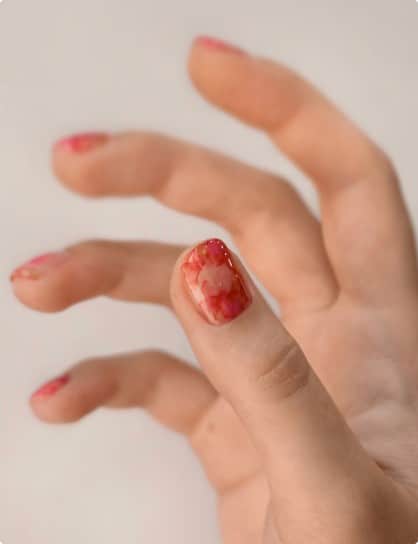 How Does the Session Go?
As mentioned earlier, it is important to us that the service takes into account individuality. Therefore, before any manipulations, you will communicate with the specialist, determining the program and sequence of stages.
guest communication and diagnostics
treatment of the working area with a disinfectant
removal of nail polish, if necessary. Nail plate correction
removal or pushing back (European method) of the cuticle (with possible preliminary soaking in a bowl for softening)
third - dry machine method
fourth - use of moisturizing and relaxing cosmetic products
The time is calculated individually and depends on the specific stages. Usually, for men, the session is slightly longer. If the master recommends additional sessions of SPA or paraffin therapy for the fingers, the procedure can take up to 2-3 hours.
Please note that while the specialist is taking care of the fingers, men can simultaneously get a haircut, and women can get a styling or eyebrow correction.
Reasonable Prices for High-Class Services
Furthermore, we strive to ensure that true European service and high-class beauty services are accessible to a wide audience of clients.
classic and European
trimming and machine
with paraffin therapy
Treat your fingers. Book now!
The doors of our branded salons are open - call and book at a convenient time for you in the nearest one.
You can get detailed information about hairdressing, cosmetology, and nail services by phone or by leaving a request for feedback on the website.