Massage
Massages can serve both as therapeutic remedies and pleasant relaxation procedures, depending on the goals and techniques applied. The professional massage therapists at PIED-DE-POULE salon will take care of your body—whether it's to boost your energy, prepare for physical activity, or promote complete relaxation.
Types of Massage
There are numerous massage techniques aimed at solving specific issues or enhancing overall well-being. At the PIED-DE-POULE beauty studio, clients can enjoy:
Classic massage
Full-body massage
Anti-cellulite massage
Sports massage
Vacuum massage
Lymphatic drainage massage
Book for massage
Classic Massage
Classic massage is sought after when individuals want to improve the condition of all body systems, alleviate stress, relieve muscle tension, and activate metabolic processes.
A session of classic massage typically lasts 40-60 minutes and consists of three stages:
Muscle warm-up.
Stimulation of the lymphatic and circulatory systems.
Relaxation.
Upon the client's request, the therapist can focus more on a specific area such as the back, neck, thighs, and so on. Alternatively, clients can opt for a full-body massage.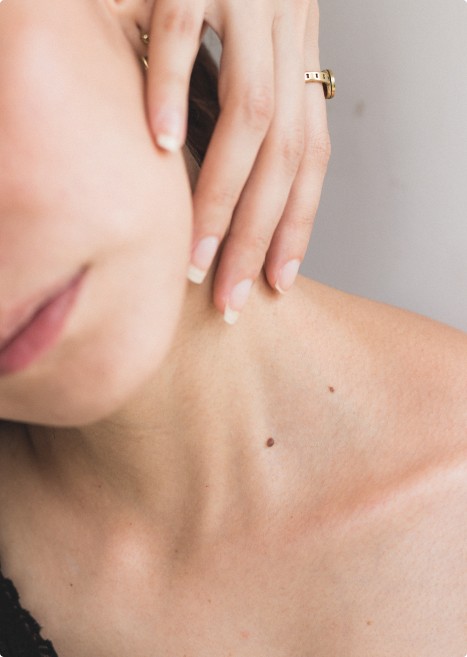 Full-Body Massage
This type of massage covers the entire body, except for the head. Usually lasting no less than an hour, the procedure begins with work on the back and progresses downward to the feet after the client is turned over.
A full-body massage:
Alleviates pain
Increases overall body tone
Improves metabolic processes
Results are noticeable after the first session.
Book for massage
Sports Massage
Sports massage is beneficial not only for professionals but also for those leading an active lifestyle, such as gym-goers, runners, and amateur athletes.
Sports massage:
Stimulates heart and blood vessel function
Releases muscle tension and hypertonicity
Warms up muscles
Sports massage can be pre-workout (before training or competition), regular (emphasizing specific muscle groups), or restorative (after workouts). Specialists at the PIED-DE-POULE salon tailor an individual program for each client.
Beauty Massages
To combat cellulite, reduce body volume, or alleviate swelling, PIED-DE-POULE offers the following programs:
Anti-cellulite massage: an effective method to prevent and address cellulite.
Vacuum massage: enhances blood circulation and lymphatic movement, breaks down subcutaneous fat deposits, reduces volume, and tones the figure.
Lymphatic drainage massage: reduces swelling, accelerates lymphatic system activity, actively removes toxins from the body, aids in weight loss and volume reduction.
Some of these massages involve the use of specialized equipment. The based PIED-DE-POULE salons employ state-of-the-art technology, and their massage therapists are trained accordingly.
Contraindications
Considering the potential impact of massage, it's essential to be aware that it can be quite aggressive on the body. All types of massage have contraindications.
Absolute contraindications completely prohibit massage and include conditions such as blood disorders, tumors, aneurysms, thromboses, phlebitis, and more.
Temporary contraindications, such as inflammatory processes, colds, viral infections, must be considered.
Local contraindications include conditions like psoriasis, dermatitis, abrasions, cuts, mastopathy, significant varicose veins, and so on.
The list of contraindications is extensive for all three groups. Massage therapists at PIED-DE-POULE always approach this matter with great attention, as our clients' health and well-being are our top priorities!
Book for massage