Lash Lamination
Long and lush eyelashes can transform a woman's appearance, making her gaze more profound and expressive. Unfortunately, not everyone is naturally blessed with such luxuriant lashes. Thankfully, modern cosmetic technologies allow for subtle enhancements without compromising one's health.
Lash lamination is rapidly gaining popularity as it offers an alternative to eyelash extensions. This treatment nourishes lashes with vitamins, making them stronger, longer, and denser, while maintaining a natural and authentic look..
Schedule an appointment for lamination with our salon's specialists. We only use certified products and guarantee that you'll be delighted with the results.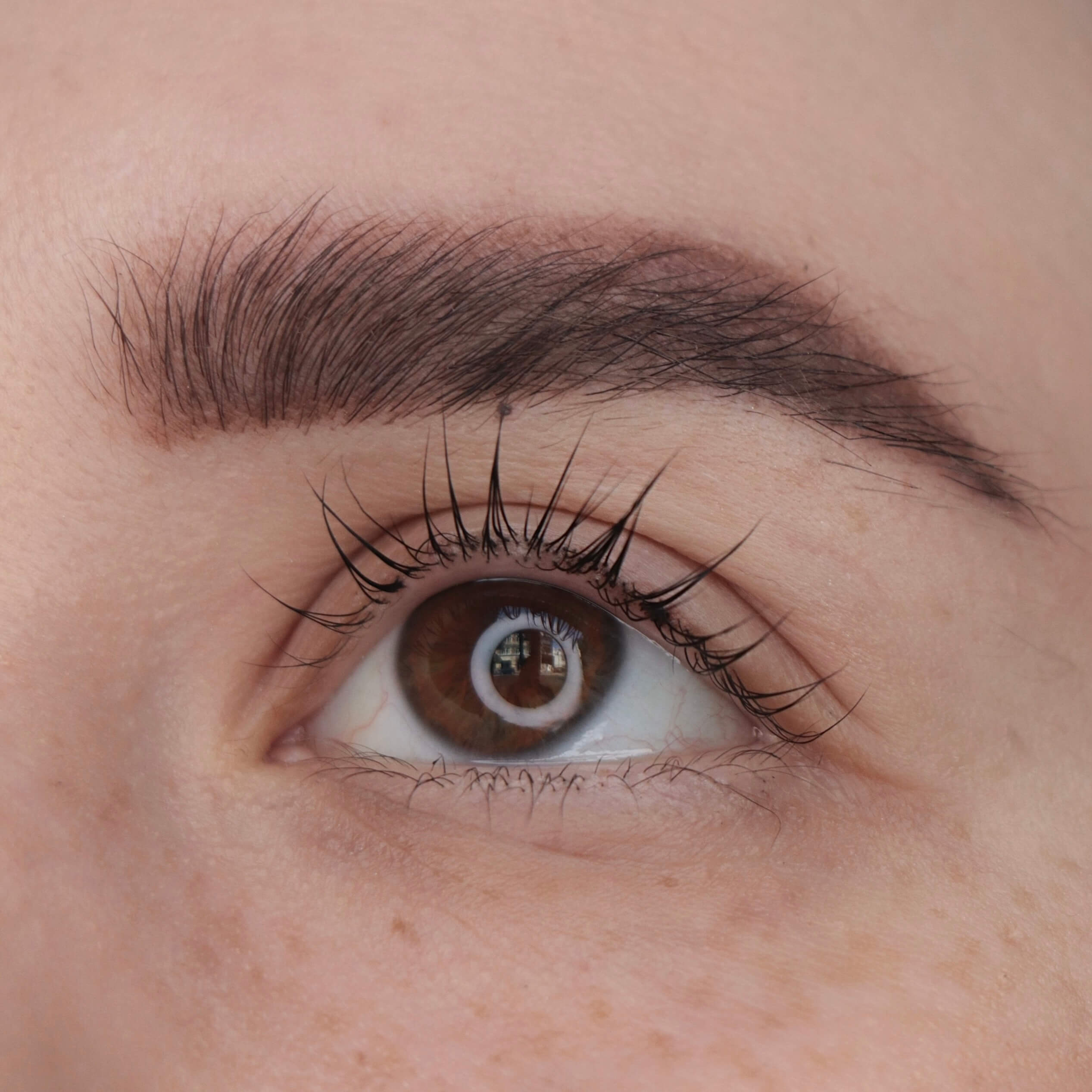 Lash Lamination: Serum Composition and Effects
Eyelash extensions are gradually losing their appeal as beauty trends increasingly favor a more natural look. Furthermore, even the highest-quality eyelash extensions can be damaging to your natural lashes. The constant additional weight on your eyelids can also take a toll on your lashes.
Lash lamination is the choice of those who care about their beauty and want to maintain it for the long term. During the procedure, an active serum containing is used. This serum includes:
Hyaluronic acid (retains moisture within the cells)
Keratin (protects lashes from external factors)
Collagen (enhances lash strength)
A complex of vitamins (slows down the aging process, provides a soothing effect)
Plant-based oils (nourish lashes and aid in the absorption of other components)
Before entering the salon, the product undergoes rigorous testing, and its safety is confirmed by international certificates. The serum restores the structure of the lashes, making them more elastic and resilient. Lashes visibly thicken and look stunning without mascara. Follicles receive additional nourishment, stimulating lash growth.
Lamination for lashes also has a positive impact on the skin around the eyes. Epidermal cells are rejuvenated and moisturized. Swelling is visibly reduced, and the skin's complexion improves.
Lash Lamination: Procedure Stages
Eyelash lamination is exclusively a salon procedure that should be performed by experienced professionals. The session lasts about 2 hours and is as comfortable as possible. The procedure steps are as follows:
Curling: Lashes are fixed on a special roller and coated with a bio-composition. This substance allows the lashes to curl without damaging their structure.
Coloring: A dark pigment is chosen depending on hair and eyebrow color.
The results of the bio-perm and coloring are sealed using active serum.
Moisturizing with cream or oil: After completing the main manipulations, the roller is gently removed. Moisturizing products are applied to the lashes and eyelids.
The effect is noticeable immediately after the procedure and lasts for approximately 2 months. After this period, a touch-up is recommended. It's important to note that the procedure has cumulative properties, meaning that with each new session, your lashes will become even more beautiful and healthier.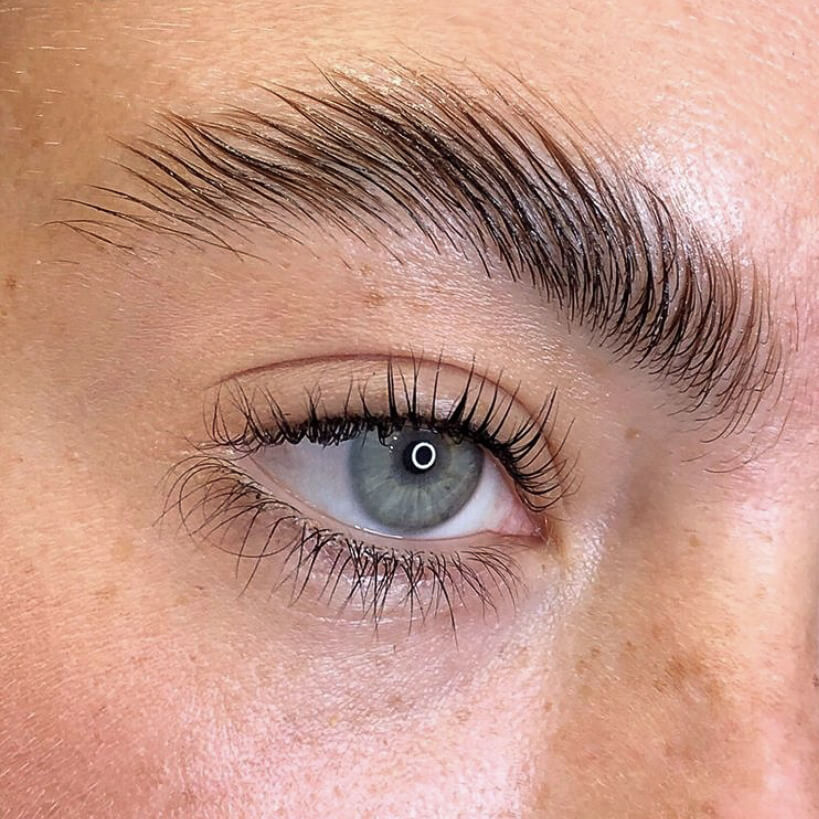 Post-Procedure Skincare and Contraindications
You don't need to make major lifestyle changes after lash lamination. You can still visit pools, saunas, sunbathe at the beach, and apply makeup. It's best not to wet your lashes during the first 24 hours after the procedure. For makeup removal on your eyelids, use gentle products that don't contain alkaline components.
There are a few contraindications to this procedure, including allergies, eye injuries, untreated infections, conjunctivitis, and excessive tearing. Pregnant women should approach lash lamination with caution, as physiological changes in the body may lead to unpredictable results.
Our experienced masters at PIED-DE-POULE salon invite you to try lash lamination. We offer high-quality services at reasonable prices. You can easily book an appointment online at your convenience. We look forward to seeing you!
Prices for
lash lamination
| | |
| --- | --- |
| Eyelash lamination | 200 zł |
| Eyelash dyeing | 70 zł |
| Eyebrows + lashes lamination | 350 zł |
| Botox to lamination | 45 zł |