Nail Care
Well-groomed nails are a modern must-have. A vibrant, stylish manicure can complement a woman's look as beautifully as jewelry or accessories. Hygienic procedures are recommended for everyone, both ladies and gentlemen.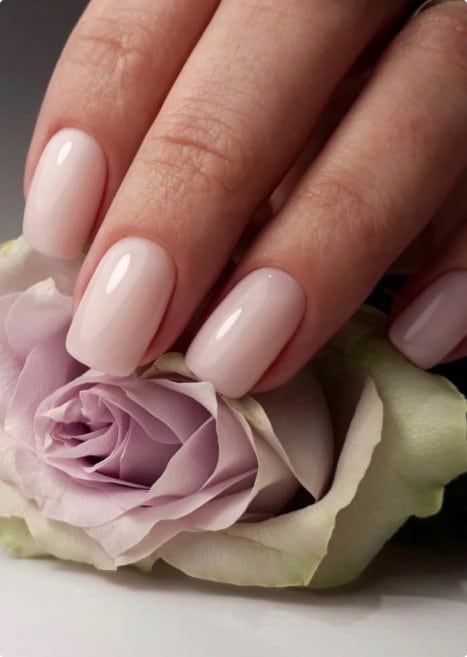 The
PIED-DE-POULE

beauty studios offer a wide range of nail care services
Book for nail care
Types of Nail Care Procedures
PIED-DE-POULE salons offer a complete range of nail care procedures:
Various types of manicures - classic, European, Japanese.
SPA procedures for hands.
Paraffin therapy.
Nail extension with gel or acrylic, correction, repair.
Nail polish and gel polish application.
Nail art.
Nail strengthening with acrylic powder.
Comprehensive pedicure, and more.
Depending on the condition of the hands, nails, and the client's preferences, during the consultation, the master will suggest the best solution. For generally well-groomed hands, a non-traumatic European manicure is recommended, where orange sticks and special cosmetics are used to remove excess skin around the nail plate.
If a professional manicure hasn't been done in a while, the master will likely suggest a classic one, either with the use of a machine or a combination.
Book for nail care
Procedure Process
At PIED-DE-POULE, we believe in an individual approach to solving our clients' concerns. Therefore, before picking up any tools, the master will inquire about your preferences and conduct a professional diagnosis of the condition of your hands, feet, and nails. Based on this introduction, you will be offered the optimal solution in terms of results and cost.
All types of manicures follow a similar scheme. The only differences lie in the instruments and materials used in specific situations, as well as the number of additional stages.
Cleansing - removal of old coating, degreasing of the nail plate.
Shaping the nails to the desired form.
Cuticle correction.
Depending on the desired outcome, the nails are then covered with a base, polish, or gel polish, dried, and decorated. Cuticles are treated with nourishing oil, and the entire surface of the hands and feet is soothed with a calming cream.
It's worth noting that the exact duration of the procedure can't be specified in the general overview. A standard high-quality manicure takes 30-45 minutes, with gel polish application - about an hour, nail extension, SPA procedures, and paraffin therapy - about 3 hours. In any case, you can clarify the time with the administrator to plan your day accordingly.
By the way, we practice the joint work of specialists in different fields. You can simultaneously get a manicure, haircut, eyebrow shaping, or simply relax.
For men, the Pied-de-Poule salon offers a hygienic manicure and pedicure.
Instrument Sterilization in Our Salon
We understand the importance of creating truly safe conditions for our clients. Therefore, when it comes to instrument sterilization, we are uncompromising.
All reusable manicure instruments undergo disinfection, manual treatment in an antiseptic solution, and sterilization in a dry heat cabinet.
They are then placed in a sterile craft bag, which is opened in the presence of the client.
Before the procedures, clients' hands are treated with antiseptic.
Disposable instruments are strictly used only once, and this can also be tracked. Our staff works in gloves and uniforms. This is not only a corporate requirement that sets the right atmosphere, but also helps maintain a high level of procedure safety.
So if, like us, you're all about 100% cleanliness and risk-free service, we'll be delighted to serve you. We look forward to seeing you for a manicure, pedicure, and other nail care procedures.
Book for nail care