Highlighting
Experimenting with shades, creating a unique look, giving your hair a depth effect, trying something new, bold, extraordinary - all of this can be achieved with the assistance of professional highlighting at PIED-DE-POULE.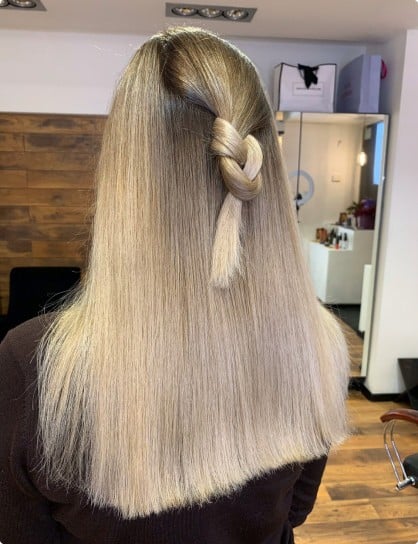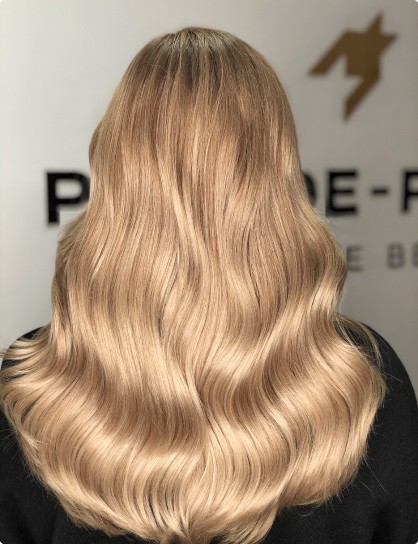 Qualifications of our employees: we are proud of their talents
Our experts are skilled in working with all types of hair, including short and long, unruly and fine, curly and straight, light and dark, to create true works of beauty. You will undoubtedly enjoy both the service and the image you see when the stylist is finished.
During the procedures, our hairdressers primarily utilize French techniques, but they are not limited to them - they closely follow trends in the beauty industry, adopt the best practices, and tailor them to the specific characteristics of appearances and the personal preferences of each client.
Premium products are another key to success
The outcome of full or partial coloring relies not only on the specialist's skills, but also on the professional cosmetics, dyes, tints, equipment, and tools that they utilize during the procedure.
Our salon possesses an extensive selection of exclusive products that we specially order from abroad. These products are effective, vibrant, gentle, and safe - representing the epitome of premium quality.
Your hair stylist will provide you with guidance on how to care for your hair after highlighting and recommend the appropriate cosmetics to preserve its color, shine, and health. If needed, they can also perform preparatory procedures prior to coloring.
In our salon, we have a comprehensive range of exclusive products that we specifically source from overseas.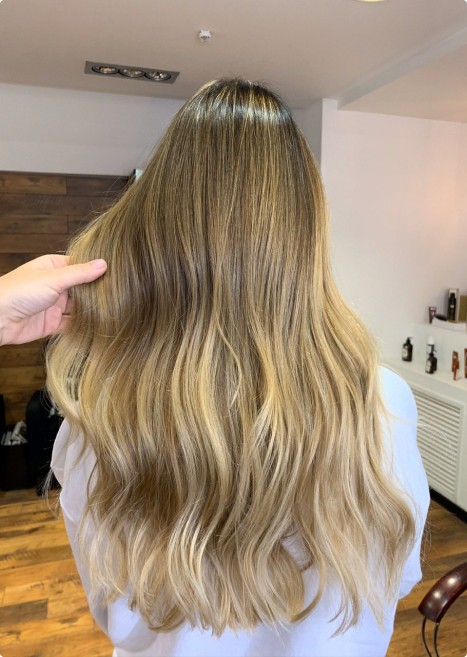 How to make an appointment: call and come in
Choose the nearest PIED-DE-POULE salon. Call the contact phone number and obtain all the necessary information from the consultant. Browse through the catalog of completed works, learn more about each stylist, and schedule an appointment with your preferred one.
Visit us at a time that suits you best and be sure to enjoy your new look!
Book for highlighting
What kind of highlighting can be done at
PIED-DE-POULE
The hairdresser-stylist will definitely select the optimal technique, taking into account your wishes, hair type and length.
Tone on tone
Airtouch: a smooth transition of colors.
Balayage: a visible pattern of lightened strands
The effect of burnt hair
Classic micro-highlighting
We prioritize an individualized approach, so we highly recommend discussing all the details of the procedure with your hairdresser. Collaborating with them will help create an image that not only impresses others but also boosts your confidence and brings you happiness.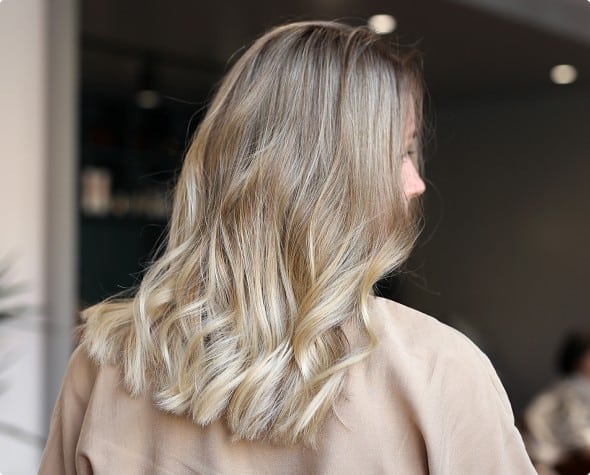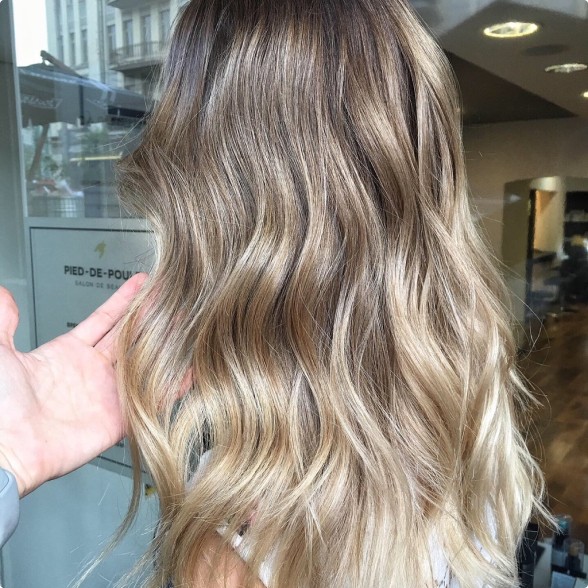 How much do the services cost: affordable price policy
At PIED-DE-POULE salons, we aim to provide high-quality services at affordable prices, catering not only to show business stars, socialites, and celebrities but also to all our visitors.
Our price list is transparent, and our prices are reasonable, considering the level of service, quality of materials, and the expertise of our stylists.
The cost of services may vary depending on factors such as hair length, chosen technique, and the amount of consumables required for the procedure. To get accurate pricing information, we recommend visiting the salon and consulting with a specialist. They will provide you with detailed information tailored to your specific needs.
Book for highlighting